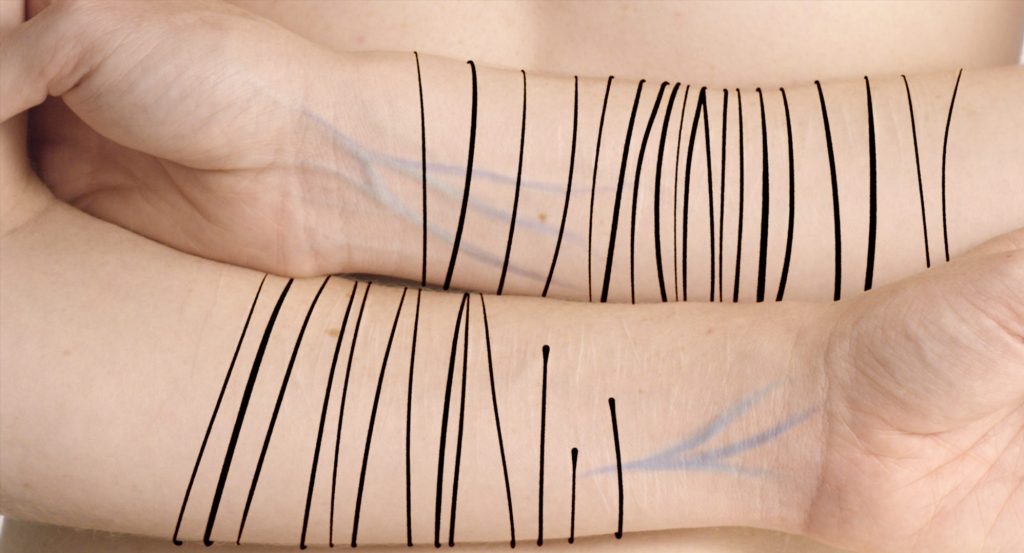 Alex Anna, Québec, 2020, 10 min.
Synopsis : Le long de son corps, les cicatrices d'Alex Anna prennent vie pour écrire son histoire. Prise de vue réelle et animation s'entremêlent dans ce documentaire intime et universel, poétique et engagé, doux et violent.
Synopsis : Alex Anna's body is a canvas : her scars come to life to tell a new story of self-harming. Live action and animation intertwine in this short and poetic documentary, both intimate and universal.
Dates de diffusion en ligne: du 4 au 14 février 2021