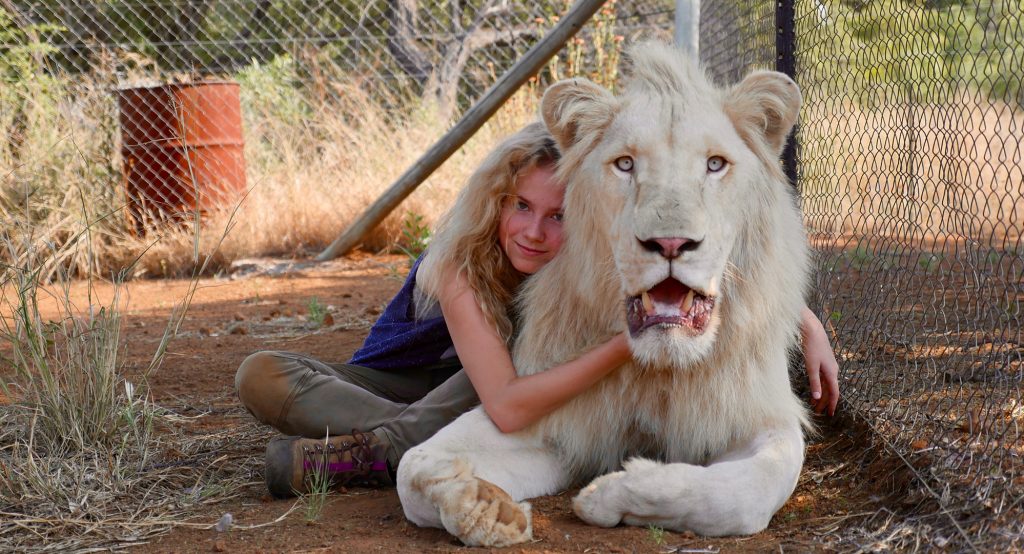 Gilles De Maistre, France, Allemagne, Afrique du Sud, 2019, 98 min.
Synopsis : Mia et sa famille viennent d'emménager en Afrique du Sud, où ses parents dirigent une ferme d'élevage. Âgée de 11 ans, Mia n'est pas réjouie par sa nouvelle vie, jusqu'à ce qu'un lionceau du nom de Charlie fasse son arrivée. Durant les années qui suivent, Mia et Charlie sont inséparables. Malheureusement, lorsque Charlie atteint l'âge adulte pour un lion et John, le père de Mia, décide qu'il vaudrait mieux se débarrasser de l'animal avant qu'il ne blesse quelqu'un. Refusant de livrer son meilleur ami à un chasseur de trophée, Mia s'enfuit avec Charlie. Elle décide de traverser l'Afrique pour atteindre la réserve sauvage du Timbavati où Charlie sera à l'abri.
Synopsis : Ten year-old Mia has her life turned upside down when her family decides to leave their home in London to manage a lion farm in South Africa. When a beautiful white lion, Charlie, is born, Mia develops a close attachment to the wild cub. After three years, Mia's life is rocked once again when she uncovers an upsetting secret kept hidden by her father. Distraught by the thought that Charlie could be in harm, Mia decides to run away. The two set off on an epic adventure across the wild African savanna in search for another land where Charlie can live out his life safe and free.
Dates de diffusion en ligne: du 6 au 14 février 2021 * prolongé