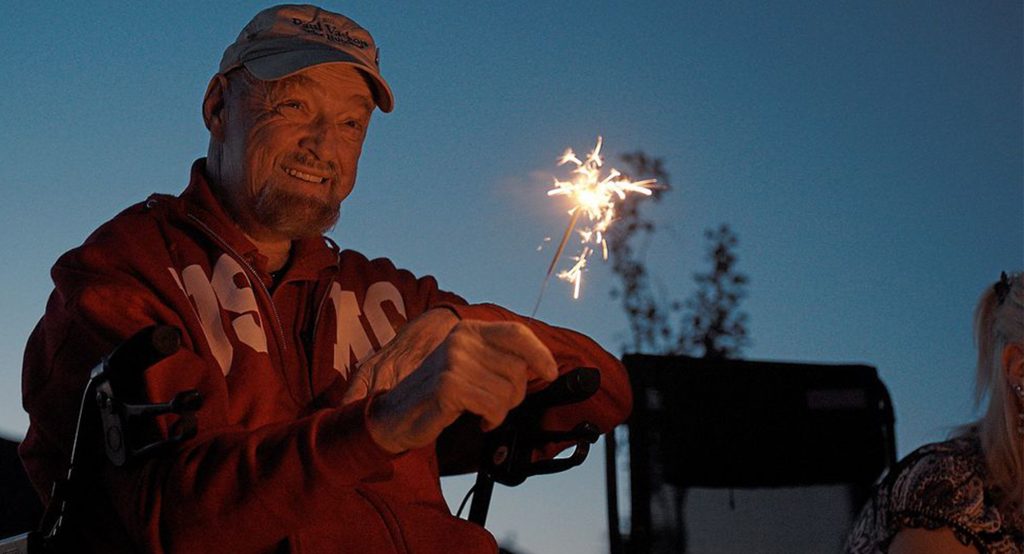 Thomas Rinfret, Québec, 2019, 94 min.
Synopsis: Les derniers vilains, c'est la fantastique histoire des lutteurs de la famille Vachon telle que veut bien se la rappeler son unique survivant : Paul « the Butcher » Vachon. Les récits du vieil homme sont mis en parallèle avec son présent inusité, alors qu'à 80 ans, il vagabonde toujours de foire en festival pour vendre les livres qu'il a écrits et faire revivre l'époque fabuleuse où lui et son grand frère « Mad Dog » étaient rois et maîtres de l'arène.
Synopsis: Mad Dog and The Butcher immerses us in filmmaker Thomas Rinfret's journey to direct a documentary on the lives of the famed Vachon wrestling family. His protagonist is the last living member of the dynasty: Paul "The Butcher" Vachon.
Dates de diffusion en ligne: du 4 au 14 février 2021