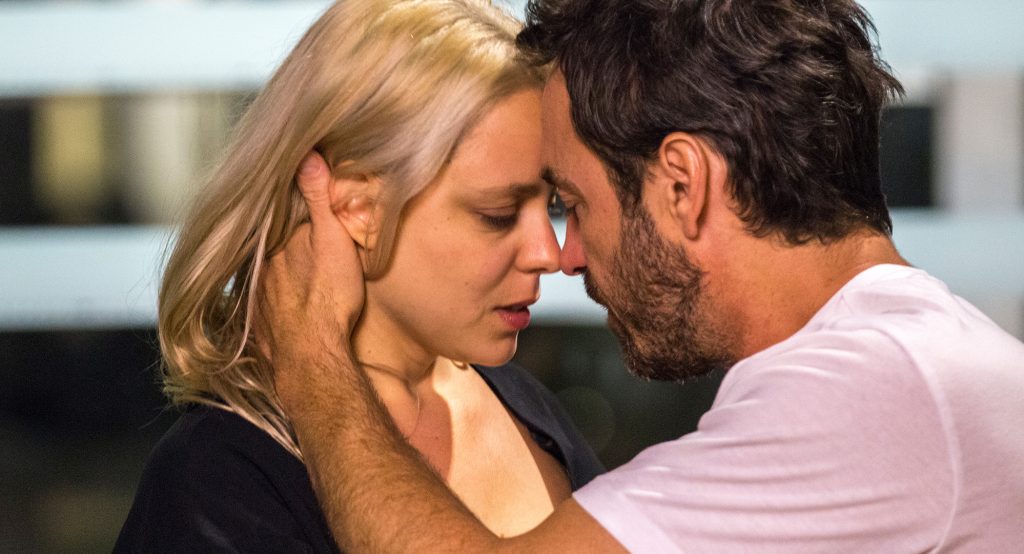 Jean-Sébastien Lozeau, Québec, 2020, 83 min.
Synopsis : Alex et Monica forment un beau couple en façade. Pourtant, derrière ce masque se cachent deux parcours troubles où les émotions sont vécues à fleur de peau. Lors d'une promenade du dimanche à Dunham, Alex décide de diffuser en Facebook Live le chaos qui s'installe. Lorsqu'il sort de l'auto soudainement, il se retrouve seul dans un rang de campagne. Plus il court et plus son passé le rattrape. À travers ces histoires qui s'entremêlent, on côtoie différents travers de la vie, des problèmes de couple aux ennuis familiaux, des surplus d'ego aux désordres psychologiques, des amours éphémères aux désunions sans fin. L'amour est -il plus fort qu'un like ?
Synopsis : Alex and Monica make a nice couple in front. However, behind this mask are two troubled paths where emotions are experienced on the surface. During a Sunday walk in Dunham, Alex decides to broadcast the chaos on Facebook Live. When he suddenly gets out of the car, he finds himself alone in a row in the countryside. The more he runs, the more his past catches up with him. Through these intertwined stories, we encounter different aspects of life, from marital problems to family troubles, from ego overload to psychological disorders, from ephemeral love affairs to endless breakups. Is love stronger than a like?
Dates de diffusion en ligne: du 4 au 14 février 2021 – PREMIÈRE MONDIALE