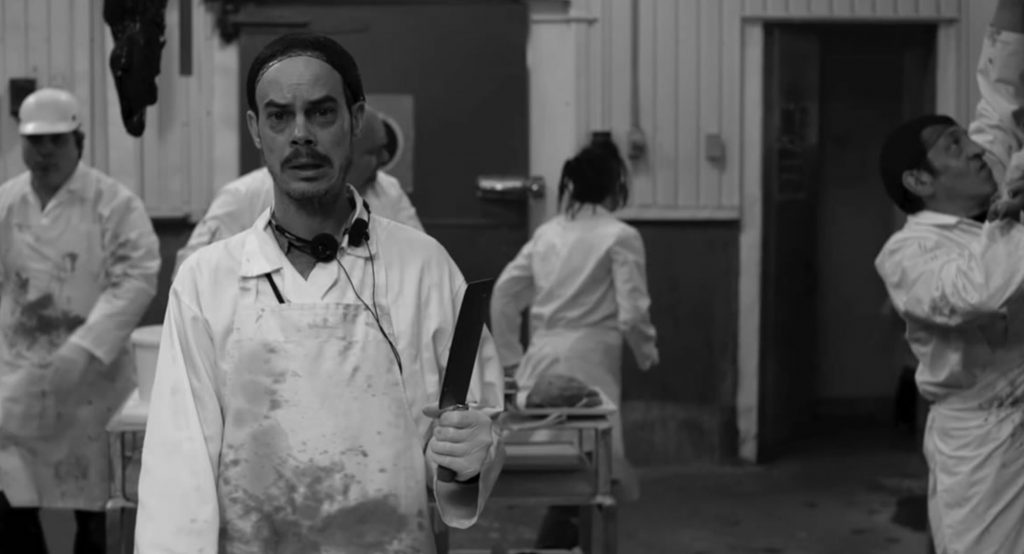 David Uloth, Québec, 2015, 17 min.
Synopsis: Edgar travaille dans un abattoir de cochons. Il aime chanter l'opéra et il aime Ginette, sa strip-teaseuse adorée. Le jour où il va lui demander sa main, Edgar la surprend avec un autre homme. Sous le choc, Edgar perd la voix et se retrouve malencontreusement avec une voix de cochon.
Synopsis: La Voce is inspired by Donizetti's opera, Lucia Di Lammermoor, and the Silent Film era. It is a satiric fable that tells the story of Edgar, a butcher who works in slaughterhouse that kills pigs on an industrial scale. He loves his job. He loves to sing opera, despite his awful off-key singing voice. And above all he loves Ginette, the stripper of his dreams. However, the day when Edgar is going to ask her to marry him is the day he surprises her with her legs in the air, bedding her boss. The shock is such that he loses his voice and unfortunately finds himself with the voice of a pig from his slaughterhouse. Edgar thought that he had lost the love of his life but it's his own identity that is disintegrating. Yet what if Edgar wasn't the only one suffering from this malady? Can this forsaken soul find love again?
Dates de diffusion en ligne: du 4 au 14 février 2021