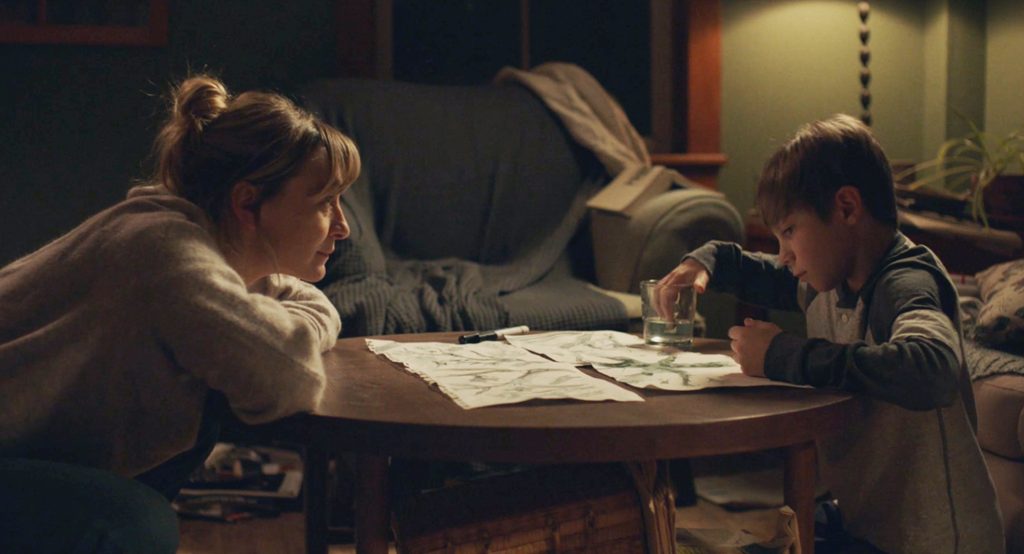 Larissa Corriveau, Québec, 2019, 20 min.
Synopsis : Le monde sans parole dans lequel vit Edmond, le fils unique de Jacques et de Marie, creuse doucement une faille au cœur de la demeure familiale. C'est en plongeant au plus profond de son désarroi que Marie découvrira l'étonnant royaume que recèle le silence de son fils.
Synopsis : Edmond, the only child of Jacques and Marie, lives in a world without words, a situation which slowly creates a breach in the heart of the family home. Diving into the depths of her despair, Marie discovers the surprising universe hidden in her son's silence.
Dates de diffusion en ligne: du 4 au 14 février 2021