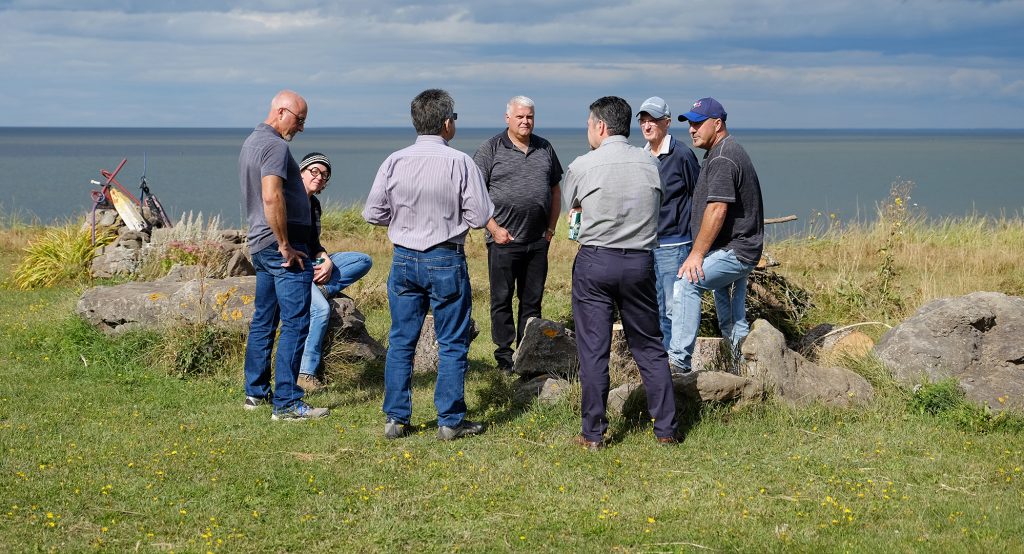 Renée Blanchar, Acadie, 2020, 106 min.
Synopsis : Pourquoi taire les choses les plus graves ? Le silence ne contribue-t-il pas à perpétuer la souffrance ? Des années 1950 aux années 1980, des prêtres catholiques ont commis de nombreux abus sexuels sur de jeunes garçons dans plusieurs villages francophones du Nouveau-Brunswick. Mis au grand jour alors que les victimes avaient atteint la cinquantaine, ces scandales ont provoqué effarement et indignation dans les médias et l'opinion publique. Pourquoi les communautés affectées ont-elles si longtemps préféré le secret à la justice et à la vérité ? Profitant de leur influence pour imposer un « silence pieux » à leurs paroissiens, plusieurs figures d'autorité ont construit une véritable structure d'abus qui témoigne tout autant des oppressions propres aux populations acadiennes que du déni systémique de l'Église catholique.
Interpellée par la puissance du silence collectif, la cinéaste chevronnée Renée Blanchar cherche à en démêler les causes profondes en allant à la rencontre des survivants. Avec le film Le silence, elle nous amène au plus près de l'humanité de ces hommes brisés, et révèle ce qui unit et désunit, hier comme aujourd'hui, les communautés acadiennes.
Synopsis : Why be silent about the most serious matters? Doesn't silence perpetuate suffering? From the 1950s to the 1980s, Catholic priests sexually abused many young boys in the francophone towns of New Brunswick. These scandals only came to light when the victims were in their fifties, provoking shock and outrage in the media and the public. Why did the affected communities keep silent so long, preferring secrecy to justice and truth? Profiting from their positions of influence to impose a "pious silence" on their parishioners, authority figures built an abusive system that tells us as much about the type of oppression specific to the Acadian population as it does about the blanket denials issued by the Catholic Church.
Called to confront the power of this collective silence, veteran filmmaker Renée Blanchar meets with survivors in an attempt to untangle the deeply rooted reasons for this secrecy. With The Silence, she takes us as close as she can to the humanity of these broken men, revealing the forces that, today as in the past, have the power to unite or divide Acadian communities.
PREMIÈRE EN COLOMBIE-BRITANNIQUE Dates de diffusion en ligne: du 12 au 14 février 2021
Le film Le silence est présenté par l'ONF et VOP, avec le support du DOXA Documentary Film Festival.