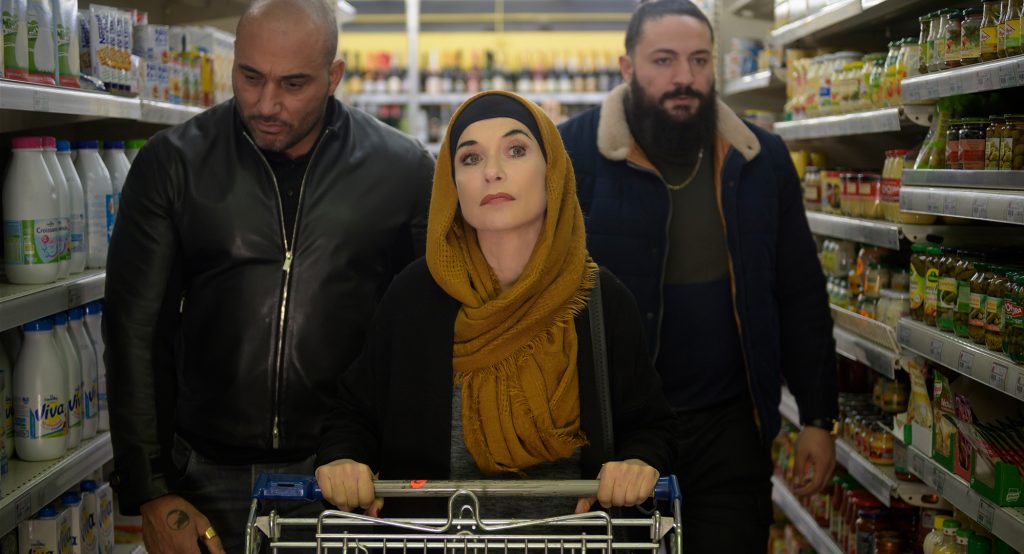 Jean-Paul Salomé, France, 2020, 106 min.
Synopsis :Patience Portefeux est interprète judiciaire franco-arabe, spécialisée dans les écoutes téléphoniques pour la brigade des Stups. Lors d'une enquête, elle découvre que l'un des trafiquants n'est autre que le fils de l'infirmière dévouée qui s'occupe de sa mère. Elle décide alors de le couvrir et se retrouve à la tête d'un immense trafic ; cette nouvelle venue dans le milieu du deal est surnommée par ses collègues policiers "La Daronne".
Synopsis : French director Jean-Paul Salomé's Paris-set crime caper stars Isabelle Huppert as a police interpreter who turns into a notorious drug kingpin. … She takes her job seriously, assisting in all the police interrogations and wire tappings, although she also has a fair amount of compassion for some of the suspects.
Dates de diffusion en ligne: du 4 au 14 février 2021 * prolongé