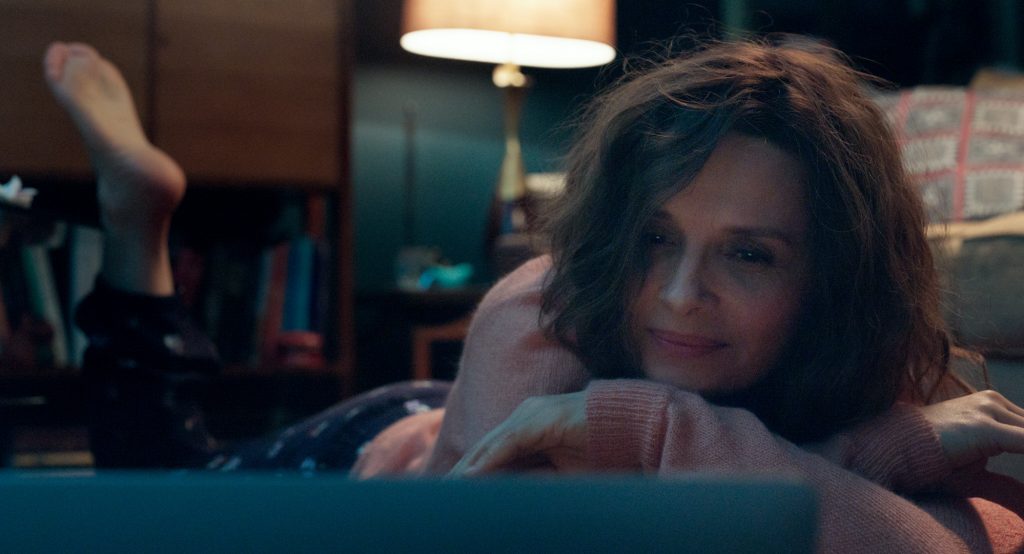 Safi Nebdou, France, 2019, 101 min.
Synopsis : Pour épier son amant Ludo, Claire Millaud, 50 ans, crée un faux profil sur les réseaux sociaux et devient Clara une magnifique jeune femme de 24 ans. Alex, l'ami de Ludo, est immédiatement séduit. Claire, prisonnière de son avatar, tombe éperdument amoureuse de lui. Si tout se joue dans le virtuel, les sentiments sont bien réels. Une histoire vertigineuse où réalité et mensonge se confondent.
Synopsis : Claire, a 50-year-old divorced teacher, creates a fake Facebook profile of a 24-year-old woman. She finds a photo of a pretty young blonde and uses it. She has created an entirely fictional character, but why?
Dates de diffusion en ligne: du 5 au 14 février 2021