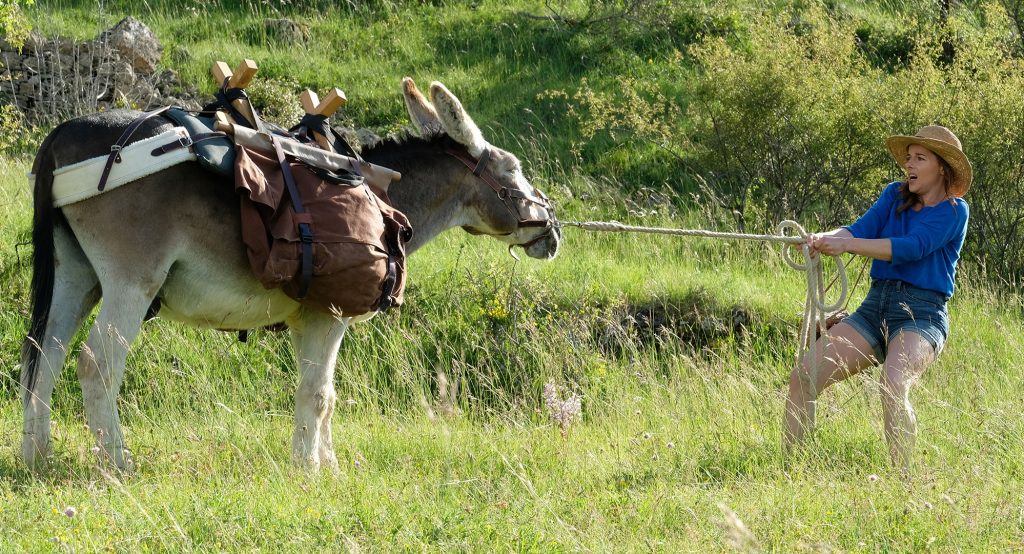 Caroline Vignal, France, 2020, 97 min.
Synopsis : Des mois qu'Antoinette attend l'été et la promesse d'une semaine en amoureux avec son amant, Vladimir. Mais, au dernier moment, il annule : sa femme a réservé une randonnée en famille dans les Cévennes avec un âne ! Abandonnée, Antoinette décide sur un coup de tête de partir, elle aussi, sur le chemin de Stevenson. À son arrivée, pas de Vladimir, mais un certain Patrick – un âne (personne n'est parfait !) récalcitrant –, qui va l'accompagner dans son singulier périple…
Synopsis: Antoinette, a school teacher, is looking forward to her long planned summer holidays with her secret lover Vladimir, the father of one of her pupils. When learning that Vladimir cannot come because his wife organized a surprise trekking holiday in the Cévennes National Park with their daughter and a donkey to carry their load, Antoinette decides to follow their track, by herself, with Patrick, a protective donkey.
Dates de diffusion en ligne: du 6 au 14 février 2021