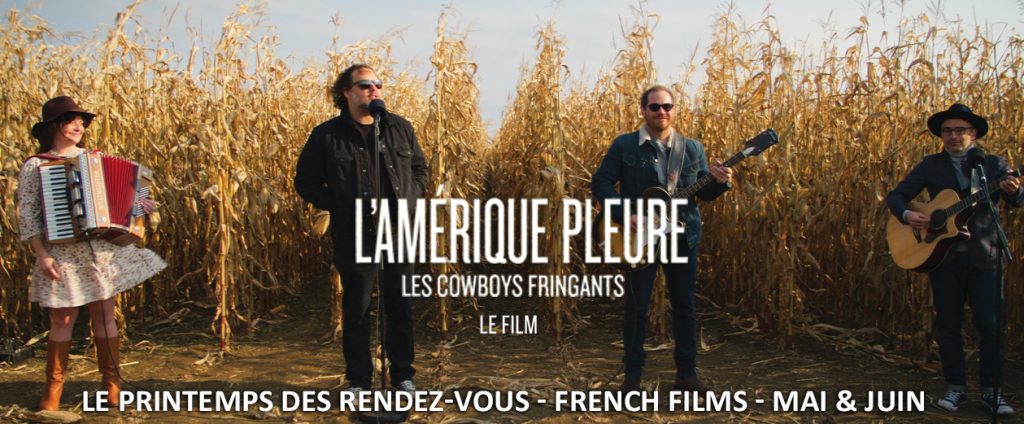 Louis-Philippe Eno, Québec, 2020, 82 min: Spectacle musical sur scène, un concert filmé aux quatre coins du Québec
Synopsis: Le groupe de musique québécois Les Cowboys Fringants joue ses pièces les plus célèbres un peu partout dans des paysages ruraux de la belle province.
Synopsis: A part of the vibrant repertoire by the Quebec band, one of the most beloved and outstanding of its generation, now brought to the big screen by the magic of cinema! LES COWBOYS FRINGANTS present a unique film created with 16 carefully chosen songs. L'AMÉRIQUE PLEURE − LE FILM is a large-scale concert-event filmed in nature, without audience, in pure harmony with the elements. A recording taken to an exceptional level thanks to the cinematography that is both impressive and mysterious. A masterstroke by talented film-maker Louis-Philippe Eno.
Le film a été présenté sur Eventive du 5 au 19 mai 2021.