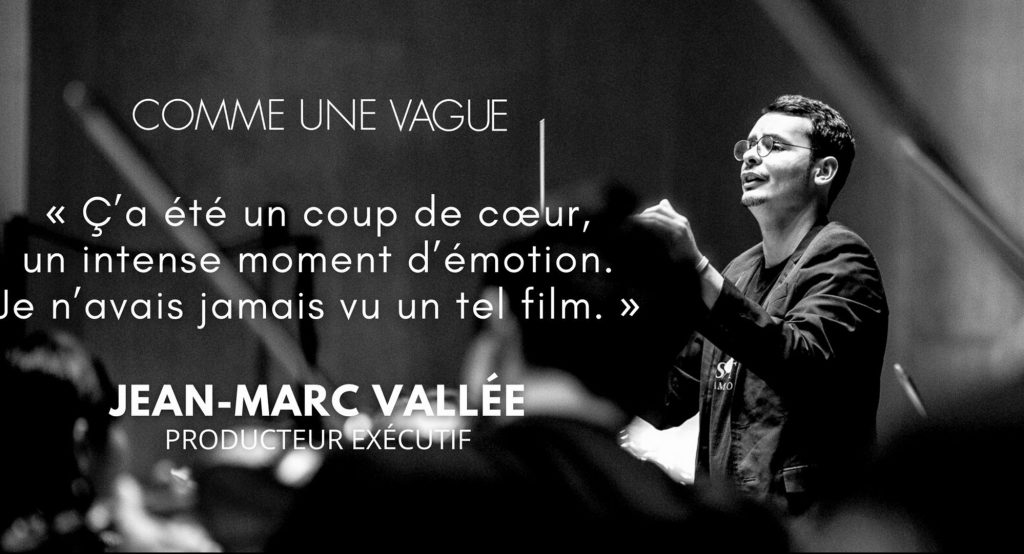 Un magnifique documentaire
L'invitée d'honneur des 28e Rendez-vous du cinéma québécois et francophone, la réalisatrice Marie-Julie Dallaire, a été présente à la Soirée d'ouverture du 18 février 2022, pour venir présenter son film Comme une vague et rencontrer le public suite à la projection. Location: SFU Woodward's, 149 West Hastings Street, Vancouver (3e étage /3rd floor)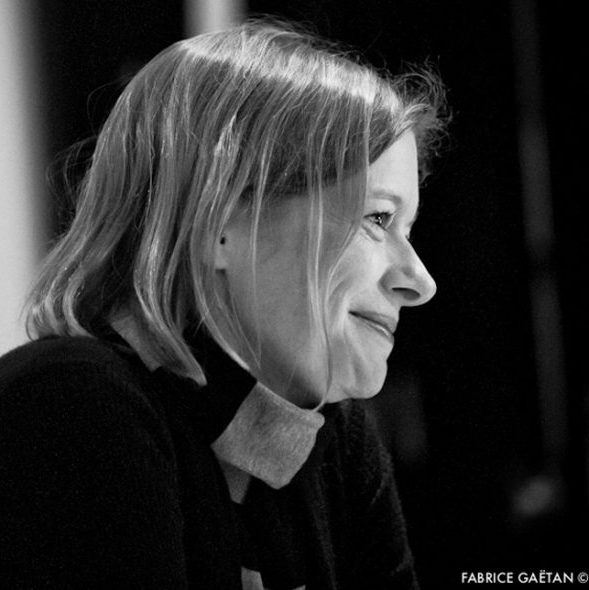 Visions Ouest Productions was pleased to announce its Opening Night film, the feature documentary Comme une vague / Big giant wave, with Director Marie-Julie Dallaire in attendance.
The film will screen on Friday, February 18, at 7:00pm at SFU Woodward's, 149 W Hastings St., Vancouver. Il a été présenté sur Eventive également.
Cette soirée d'ouverture, dédiée à Jean-Marc Vallée qui a produit le film Comme une vague, a rendu également hommage au travail des réalisatrices des films qui seront présentés au cours de la soirée.
---
Comme une vague / Big giant wave
Synopsis : Comme une vague rend hommage à la musique, cette séquence de sons abstraite, immatérielle et invisible qui provoque dans le cerveau la même réaction que le chocolat, le sexe ou la drogue. Conçu comme une vague cinématographique, ce documentaire nous porte de Montréal à Crémone en passant par la Suède, le Mexique et la Côte Ouest américaine à la rencontre de scientifiques et d'artistes fascinants qui, depuis leurs divers horizons, illustrent le lien essentiel entre le rythme, la musique, notre planète, le cerveau, la vie quotidienne et notre humanité collective.
__
Synopsis: Big Giant Wave is an ode to music, the invisible abstract and fleeting sequence of sounds that creates in the brain the same reaction as chocolate, sex, or drugs. Conceived as a cinematographic wave, this documentary takes us from Canada to Italy via Sweden, Mexico and the American West Coast to meet fascinating scientists and artists who, from their various backgrounds, illustrate our essential connection with rhythm, music, our planet, the brain, daily lives and our collective humanity.
This documentary was executive-produced by Vallée, and is a visually poetic homage to the power of music, interweaving performance clips and interviews with musicians including singer-songwriter Patrick Watson, classical violinist Stéphane Tétreault, and DJ Osunlade.
Courts métrages / Short films Program:
Le documentaire a été précédé de trois courts métrages qui ont fait partie de la première sélection des Live Action Short Film for the 94th Academy Awards: LES GRANDES CLAQUES, d'Annie St-Pierre / FRIMAS, de Marianne Farley / FANMI de Sandrine Brodeur- Desrosiers et Carmine Pierre- Dufour.
A short film by Annie St-Pierre : Jean-Marc Vallée, Québec, ONF, 4 min, was also be presented before Comme une vague.
Before the screening, three Canadian short films nominated for this year's Oscars: "Les Grandes Claques", by Annie St-Pierre, "Frimas" by Marianne Farley, and "Fanmi" by Carmine Pierre-Dufour et Sandrine Brodeur-Desrosiers.